Goodyear developed the first pneumatic aircraft tire, replacing the runners and bicycle tires on pioneer airplanes like the Wright flyer.
Goodyear tires on US Navy's first aircraft, Curtiss A-1.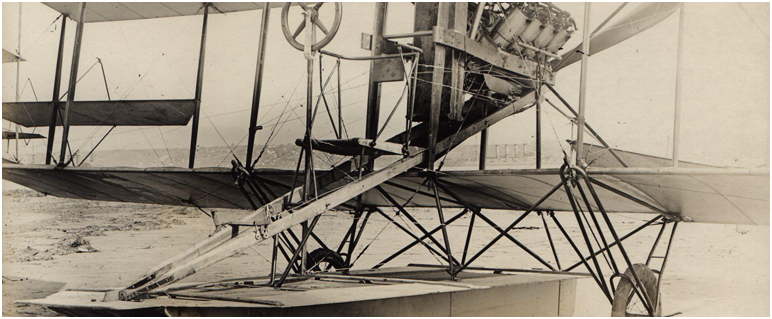 Goodyear introduces the first retreadable aircraft tire.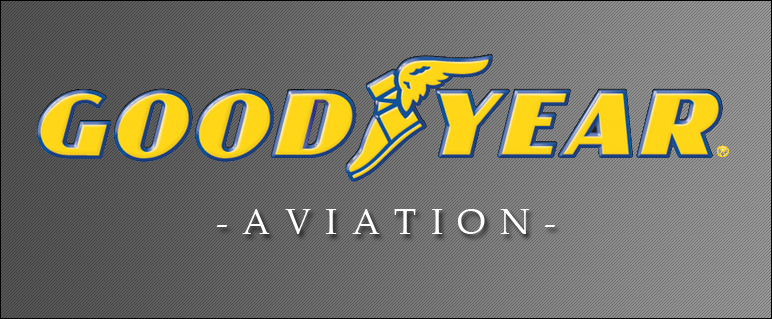 Goodyear creates new low-pressure Airwheel tire, which becomes industry standard.
Goodyear develops first tire with rayon plies for airplanes, providing a better "toughness to weight" ratio than cotton.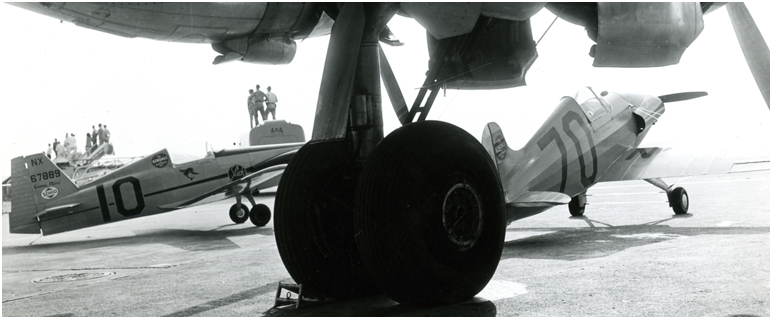 Goodyear develops first aviation tire with nylon cord for use on combat aircraft. Nylon tire construction is still used today in many tough aviation applications.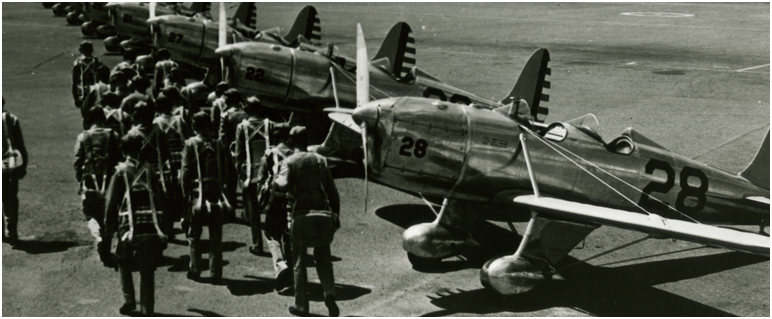 Goodyear produces over 4,000 Corsair fighters for the US Navy and Marine Corps, built largely by a female work force.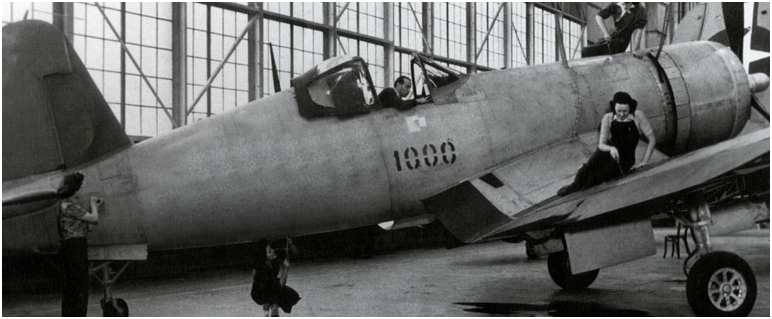 First flight of the amphibious aircraft called the Drake, designed and built by Goodyear Aircraft Corporation.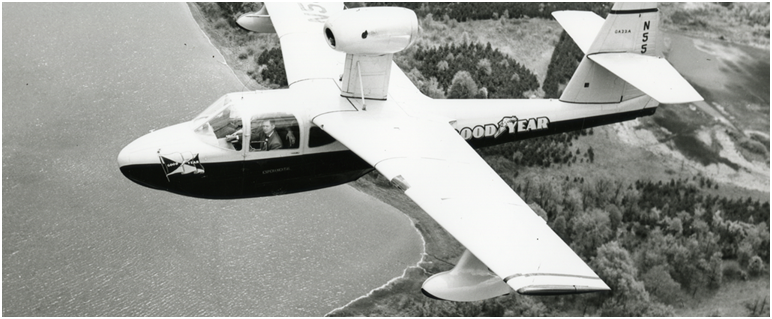 Goodyear builds the experimental Inflatoplane aircraft for the U.S. military, an entirely inflatable design for use in rescue missions.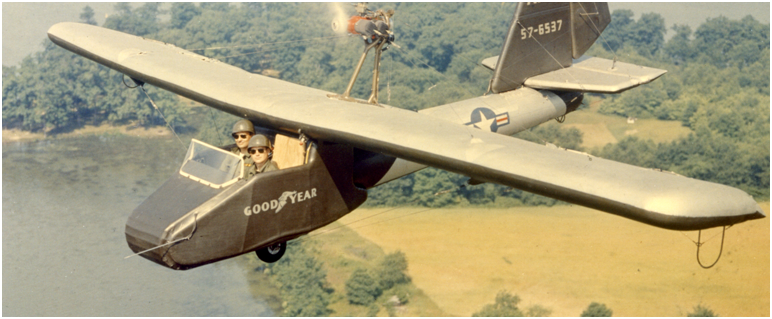 Goodyear begins its exclusive supply of tires with Air Southwest, later named Southwest Airlines, an exclusivity that lasted for 50 years*.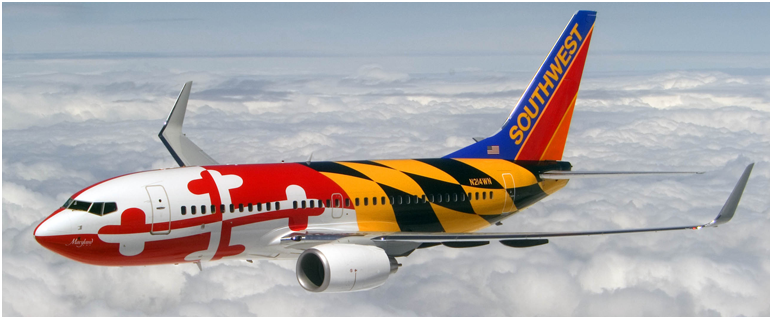 Goodyear Flight Custom II becomes first bias ply aircraft tire with Aramid fabric.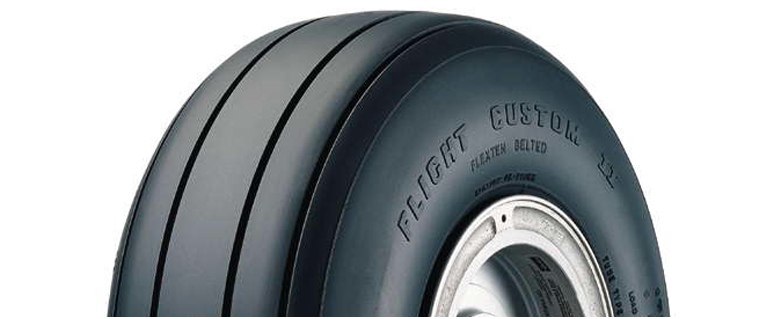 Goodyear makes first radial tire approved by the FAA.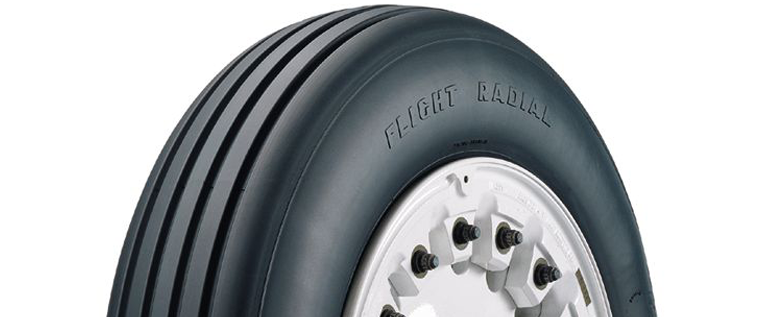 Goodyear Flight Custom II tires chosen for the first nonstop, unrefueled around the world flight of 9 days, 3 minutes, and 44 seconds on Voyager, piloted by Dick Rutan and Jeana Yeager.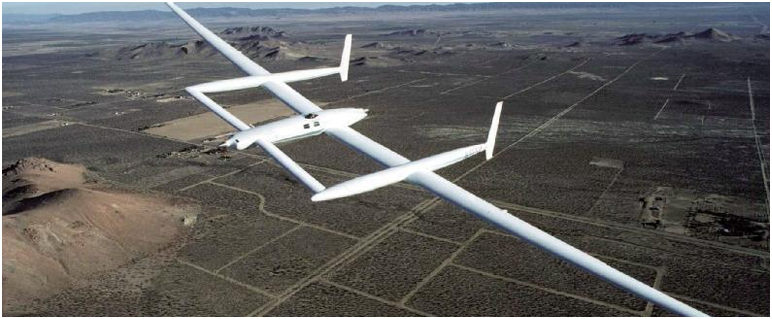 Goodyear launches into the Regional Jet segment as OE supplier for the Bombardier CRJ 100/200.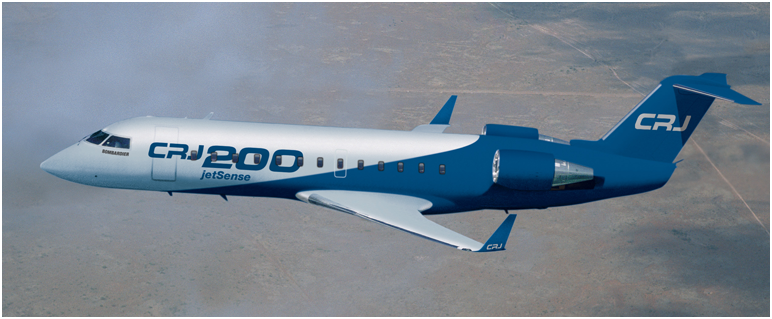 Goodyear tires on SpaceShipOne. SpaceShipOne first achieved supersonic flight on December 17, 2003, which was also the one-hundredth anniversary of the Wright Brothers' historic first powered flight.
Goodyear introduces patented aluminum core bead to reduce tire weight.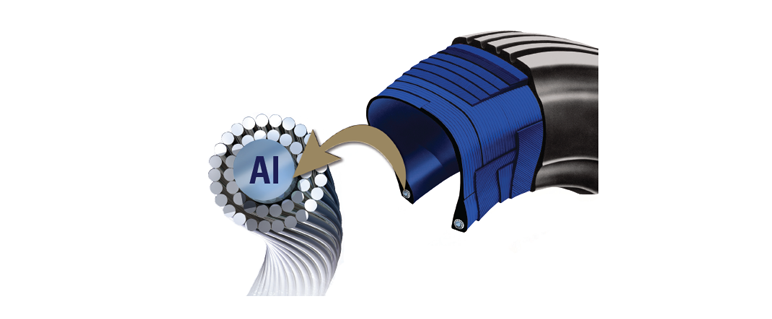 Goodyear begins supply of the new, next generation Flight Eagle LT aircraft tires for the Embraer Phenom 100 and 300 light jets.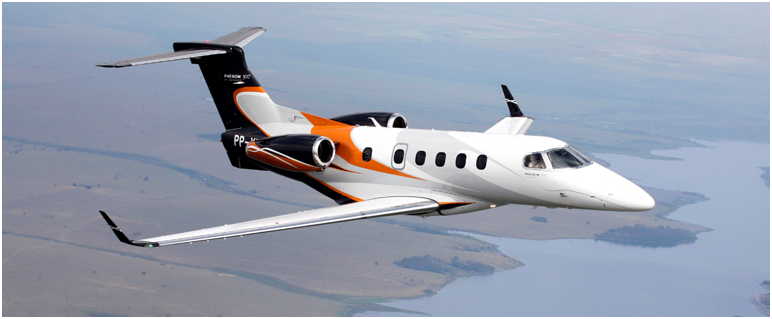 Goodyear tires on Gulfstream G650. Gulfstream G650 was named 2014 winner of the Collier Trophy, for having "strengthened business aviation through significant technological advancements in aircraft performance, cabin comfort, and safety."
Kauh, Elaine (12 March 2015). "Gulfstream G650 Wins 2014 Collier Trophy". Avweb.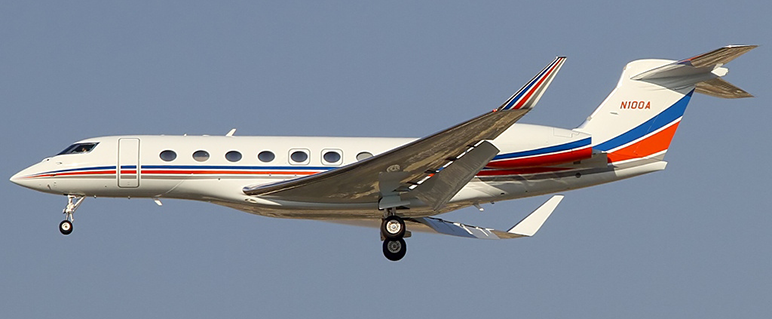 *Ended in 2017